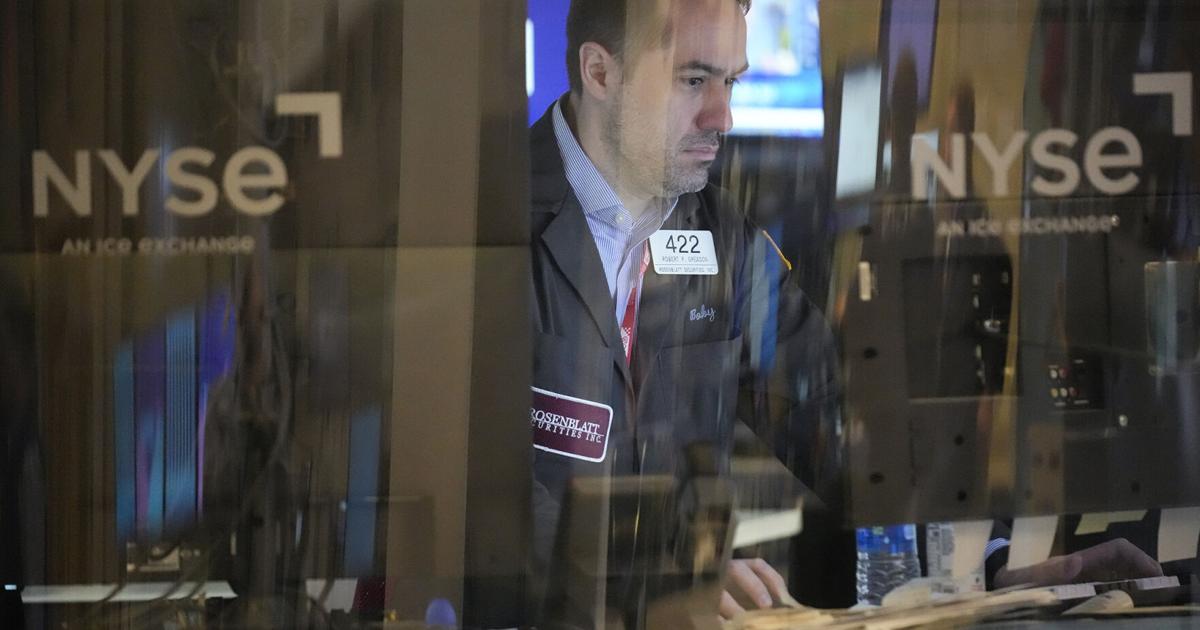 NEW YORK — Stocks dropped Thursday following another mixed set of profit reports from companies, as rising expectations for interest rates keep up the pressure on Wall Street.
The S&P 500 fell 0.9%, while the Dow Jones Industrial Average lost 249 points, or 0.7%, and the Nasdaq composite sank 1%. All three indexes had been up by close to 1% in the morning, before momentum gave out.
Stocks have been shaky this week, flipping from gains to losses and back again amid uncertainty about where interest rates and inflation are heading.
A still-strong jobs market has investors buying more into the Federal Reserve's forecast that it will hike rates a couple more times before holding them at a high level through this year. High rates can drive down inflation but also raise the risk of a recession and hurt investment prices.
A narrowing disconnect between markets and the Fed could lead to less volatility in markets in the future, said Thomas Martin, senior portfolio manager at Globalt Investments. But for now, with a jumble of earnings reports pouring in from companies along Wall Street and questions remaining about whether the economy can avoid a sharp recession, swings are likely to remain.
"There's continuing evidence that the economy is stronger than people thought it was going to be," Martin said. "The question is what is the economy's ability to continue that resilience in the face of interest rates that are a lot higher than they were a year ago."
In the bond market, the two-year Treasury yield, which tends to move with expectations for Fed action, climbed to 4.48% from 4.43% late Wednesday. It reached its highest level since mid-November during the day, according to Tradeweb. The 10-year Treasury, which helps set rates for mortgages and other loans, rose to 3.66% from 3.62%.
"We're still somewhere in that 40% to 60% area of a recession," Martin said. "I'm not trying to be wishy-washy about it, but there are so many ways to go. The level of uncertainty has been high and remains high."
High inflation and worries about a slowing economy have already begun to hit corporate earnings, and big U.S. companies have been reporting relatively lackluster results for the end of 2022.
The Walt Disney Co. surprised the market when it reported stronger profit for the latest quarter than analysts expected. It also said it will cut about 7,000 jobs as part of a plan to reduce its costs by $5.5 billion. Its shares fell 1.3% after being up more than 5% earlier in the morning.
Overall, though, the job market has remained resilient. Last week, 196,000 U.S. workers filed for unemployment benefits. That was slightly more than the prior week, but it remained below the 200,000 level for a fourth straight week.
While a strong job market is good for workers and for sales of companies selling to them, the Federal Reserve also worries that it could lead to upward pressure on inflation. If employers have to give big raises to keep and attract workers, the worry is that could force them to raise prices for their own products and services.