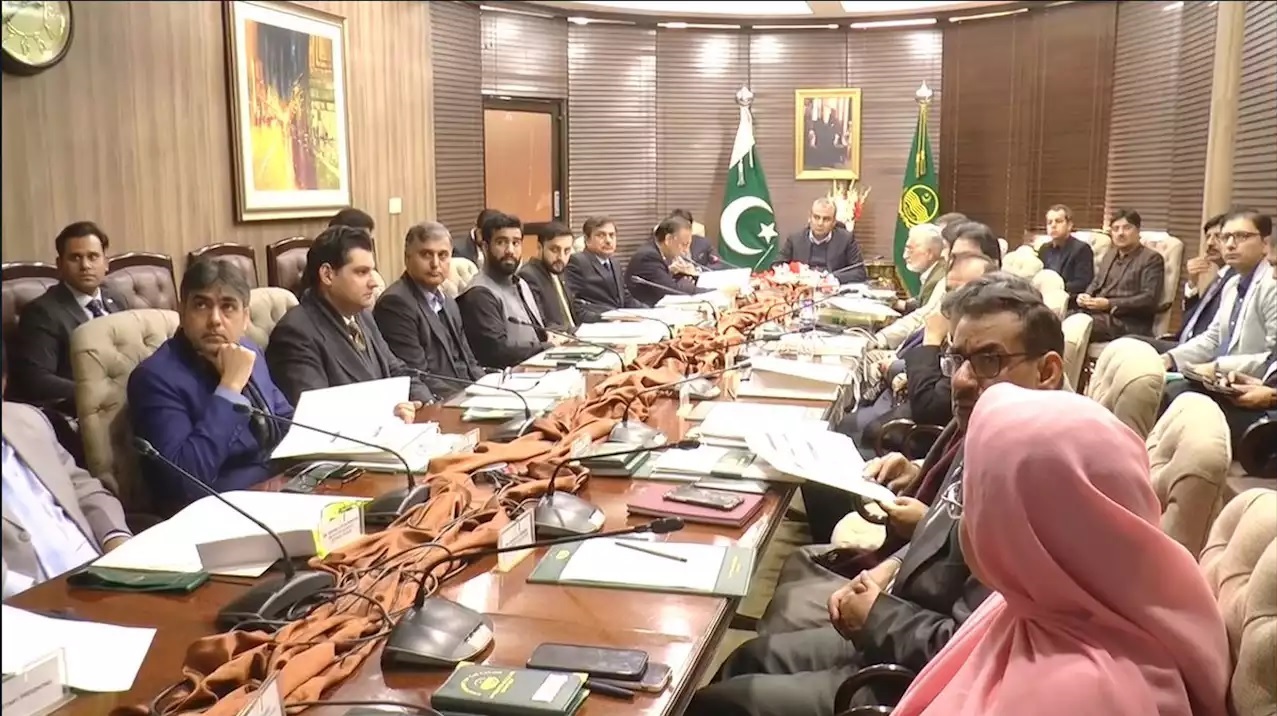 LAHORE: The caretaker cabinet of Punjab on Thursday decided to include flour in the schedule of the Punjab Prevention of Speculation for Essential Commodity Act, 2021 to make it part of the essential commodities and approved one billion rupees for assistance of the heirs of the police martyrs.
It was 4th meeting of the interim cabinet held with caretaker Chief Minister Punjab Mohsin Naqvi in the chair at CM's House on Thursday.
It decided to include flour in the schedule of the Punjab Prevention of Speculation for Essential Commodity Act, 2021 to make it a part of the essential commodities.
During the meeting, the CM sought recommendations to formulate a foolproof method of targeted flour subsidy and ordered constitution of a committee in this regard. The cabinet also approved wheat procurement from PASSCO [Pakistan Agricultural Storage & Services Corporation Limited] besides the CM ordered deployment efficient officers for the wheat procurement drive.
The cabinet also approved rules and regulations for corporate farming under the China-Pakistan Economic Corridor (CPEC) project, 127,000 acres of land would be made available for farming in five selected districts of Punjab. Corporate farming will help in agricultural research, food security, and forest and livestock research. Land can be given for a maximum of 30 years for corporate farming and those who get land for corporate farming will not get ownership rights.
The cabinet approved reconstituted board of governors of the Pakistan Kidney and Liver Transplant Institute under Dr Saeed Akhtar while the CM asked the ministers to conduct visits to resolve the artificial shortage and hoarding of petroleum products.
It was decided that recruitment should be made through Punjab Public Service Commission to ensure merit in the food department and further decided to constitute a new search committee for the appointment of vice-chancellors of government universities.
Extension of the contract period of staff of the Provincial Quality Control Board in Punjab and de-notification of political appointments in departments and autonomous bodies affiliated with the P&D Board was approved as well. Approval was given to restore the expired funds for the payment of honorarium to the Afternoon School Program staff for the academic year 2020-21. The meeting also reviewed the postponement of the recruitment process in new administrative units in Punjab.
Meanwhile, the maiden paperless meeting of the caretaker cabinet was held through the cabinet management information system in which the agenda was presented through the tablet. The agenda of the next cabinet meeting will be circulated online through CMIS which would save Rs1.5 million incurred on every meeting.
The caretaker ministers, the chief secretary, IGP and others attended the meeting.