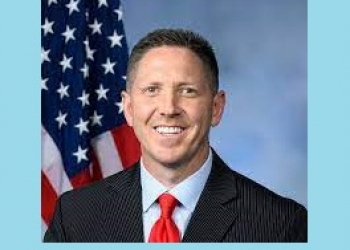 US Representative Josh Brecheen called in to Bartlesville Radio this week for his monthly podcast with us. Brecheen was between flights when he called in.
As a member of the House Homeland Security Committee, Congressman Josh Brecheen wad traveling to participate in a field hearing in McAllen, Texas titled, "Failure By Design: Examining Secretary Mayorkas' Border Crisis."
The congressman said this will be a Full Committee field hearing to examine the direct link between President Biden and Secretary Mayorkas' reckless border policies and the unprecedented crisis at the Southwest border.
Brecheen then pivoted to the economy and the recent bank failures. He blames the inflation issue on runaway spending in Washington, DC. He also criticized President Biden's reaction to the failures  Silicon Valley Bank and Signature Bank by assessing fees on all other banks to pay for the bailout. Brecheen rhetorically asked, " Where is the fairness? What did the other banks do to get penalized for the failures of those two banks?"
LISTEN TO THE FULL PODCAST: