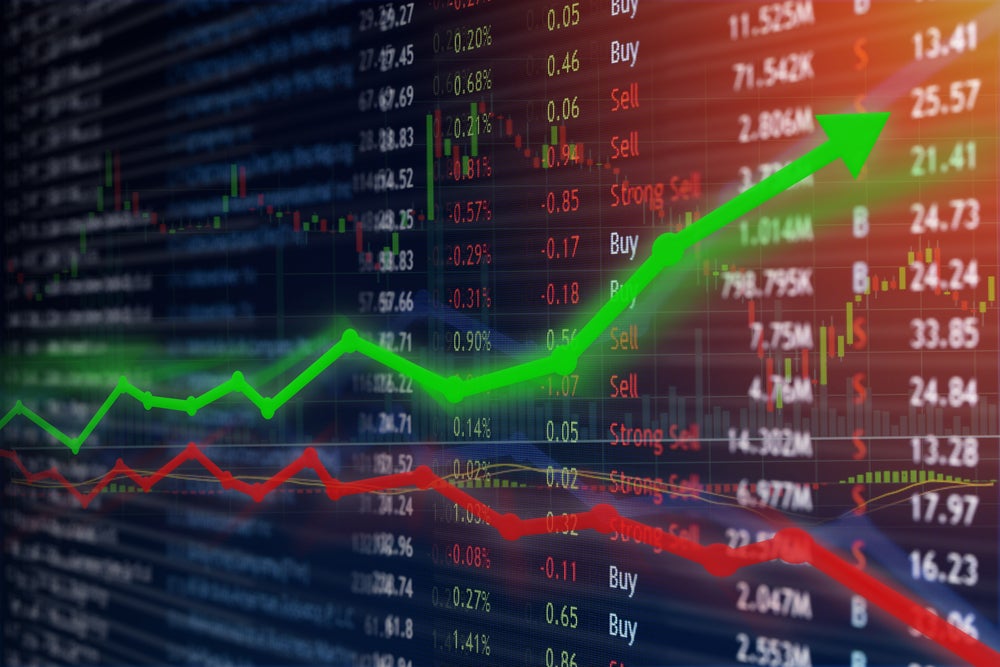 Stock futures indicate major Wall Street indices are expected to open lower this week that will see a crucial speech by Federal Reserve Chair Jerome Powell at the Economic Club of Washington on Tuesday. The speech will be watched carefully by market participants as it comes after Friday's jobs data release that has once again made the case for sustained rate hikes.
See Also: What Are Futures Contracts
The Labor Department reported last week that the U.S. economy added 517,000 jobs in January, far exceeding economist estimates of 187,000 new jobs. Wage growth dropped to just 4.4% in the month, and the unemployment rate hit a 50-year low of 3.4%.
Cues From Last Week's Trading:
Major Wall Street indices closed in the green last week after the Federal Reserve dialed down the pace of its rate hike to 25 basis points on expected lines and Powell acknowledged that inflation has begun declining. However, investors and traders used the rally to book profits towards the end of the week following the jobs data release. The Nasdaq Composite gained 4.3% last week while the S&P 500 Index rose 2.15%. The Dow Industrials closed marginally higher during the period.
| | | |
| --- | --- | --- |
| Index                                              Performance                                                  Value |   |   |
| Nasdaq Composite                               4.3%                                                    12,006.96 |   |   |
| S&P 500                                              2.15%                                                    4,136.48 |   |   |
| Dow Industrials                                   0.05%                                                   33,926.01 |   |   |
Analyst Color:
ANZ Research said in a note the central bank continues to anticipate that ongoing increases in the target range will be appropriate. "Chair Powell is pleased with the recent softer inflation prints, but says the Fed needs substantially more evidence to be confident that inflation is on a sustained downward path. For the Fed, the biggest uncertainty surrounding the inflation outlook is what happens with core services ex-shelter prices. Wages growth is the main driver of this component of inflation," it said.
It stated that although wage growth is easing, it needs to slow further. "With the labour market remaining tight, the Fed is likely to remain hawkish with its guidance," ANZ Research said.
Futures Today:
In pre-market trading, the SPDR S&P 500 ETF Trust SPY was down 0.8% at the time of writing while the Invesco QQQ Trust Series 1 QQQ fell 1.05%.
| | |
| --- | --- |
| Index                                                                                               Performance                       |   |
| Nasdaq 100 Futures                                                                                -1.06% |   |
| S&P 500 Futures                                                                                      -0.87% |   |
| Dow Jones Futures                                                                                   -0.71%        |   |
| R2K Futures                                                                                             -0.84% |   |
Upcoming Economic Data:
No major economic data is slotted to be released on Monday. However, a lot of Fed officials are scheduled to speak this week. Apart from Chair Powell, Fed Vice Chair Michael Barr's speech is scheduled for Tuesday.
Stocks In Focus:
Faraday Future Intelligent Electric Inc. 

FFIE

surged over 28% in pre-market session. The company announced a major financing commitment which, it said, will provide sufficient funding to reach its production milestone.
Catalent Inc.

CTLT

: Catalent shares soared over 18% in pre-market session. The company is set to report its earnings Tuesday.
SoundHound AI Inc.

SOUN

, BigBear.ai Holdings Inc. 

BBAI

, Arqit Quantum Inc.

ARQQ

are some of the other gainers in pre-market session.
Activision Blizzard Inc.

ATVI

and Pinterest Inc. 

PINS

are scheduled to release their quarterly results on Monday.
Commodities, Bonds, Other Global Equity Markets:
Crude oil futures were trading higher on Monday. West Texas Intermediate futures belonging to the March expiry were trading 0.83% higher at $74/bbl while Brent Crude April futures were trading higher by 1.14% at $80.85/bbl.
Yield on the 10-year U.S. Treasury was up by 0.08 bips at 3.612%.
Asia-Pacific markets, with the exception of Japan and Malaysia, closed lower.
European stocks opened lower, with the U.K., German and French markets retreating notably. Purchasing Managers' Index for the euro zone indicated business activity in the bloc returned to growth in January for the first time in six months.