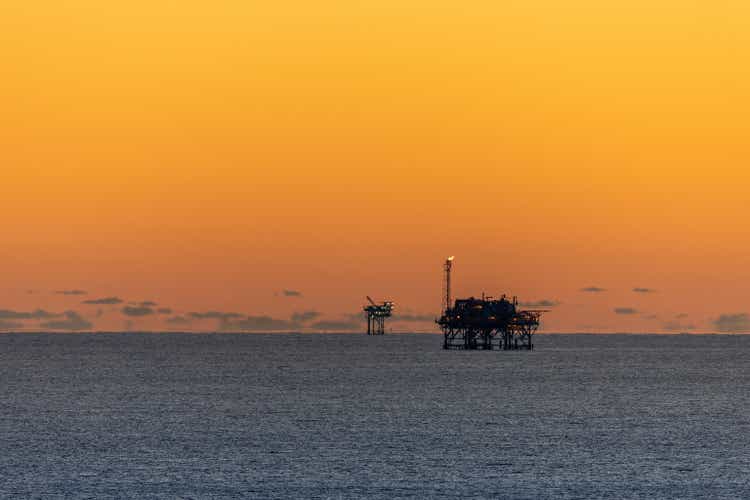 Oil and gas firms registered a decline on Wednesday as crude fell to a 15-month low amid the fallout of the banking sector.
The S&P 500 Energy Index was down around 4% and sunk below the $600 mark for the first time since October.
Major energy decliners include: Halliburton (HAL) is trading around -8%, Schlumberger (SLB) -6%, Baker Hughes (BKR) -4% and Devon Energy (DVN) -5%, Exxon Mobil (XOM) -4%, Chevron (CVX) -3%, Baker Hughes (BKR) -4%, Devon Energy (DVN) -7%, Transocean (RIG) -9%, ConocoPhillips (COP) -5%, PDC Energy (PDCE) -9%
ETFs: (USO), (BNO), (UCO), (SCO), (DBO), (USL), (DRIP), (GUSH), (USOI), (NRGU)
Brent crude (CO1:COM) fell below the $75 mark, reaching a 12-month low and well below $123 seen in June 2022. April contracts of U.S. West Texas Intermediate crude (CL1:COM) also dipped below the $70 mark, hitting a low last seen at the close of 2021.
The oil and gas sector took a beating despite upbeat data from China showing an improvement in economic activity since the end of strict COVID-19 measures. Crude inventory also rose by 1.6M barrels for the week ending March 10, as per the latest EIA report.
The sector appears to be the latest casualty in the growing banking sector crisis, weighed down by fears that the Silicon Valley Bank (SVB) collapse and resulting contagion could weigh on fuel demand.
Credit Suisse (CS) shares plunged over 15% on Wednesday and reached a record low after the bank's top shareholder ruled out offering further financial assistance to the troubled lender.
Worried About Your Bank? Here's How To Put Your Money Somewhere Safer And Earn Interest