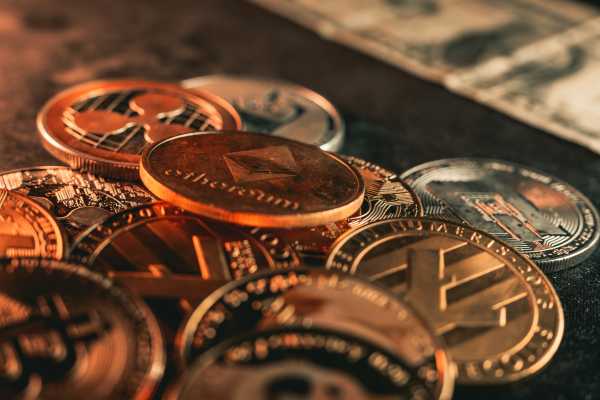 Key Insights:
It was a bullish Tuesday session for the crypto top ten, with MATIC leading the way.
Risk on sentiment, supported by a NASDAQ Index 1.90% rally, delivered a broad-based crypto rebound.
The crypto market cap rose by $29.35 billion to end the day at $1,037 billion.
It was a bullish session for the crypto top ten on Tuesday. MATIC led the way, with BTC bouncing back to end the day at $23,246.
No crypto events influenced investor sentiment, leaving Fed Chair Powell and the NASDAQ Composite Index to guide investors.
On Tuesday, Fed Chair Powell's first speech since the Fed Press Conference drew plenty of interest. The January Jobs Report and ISM Non-Manufacturing PMI numbers raised the threat of a more aggressive interest rate trajectory to bring inflation to target.
Fed Chair Powell was reportedly less hawkish than the markets expected, driving demand for riskier assets at the expense of the Greenback. Regarding a 2023 rate cut, Powell stated that the Fed's decisions would be data-dependent.
The NASDAQ Index ended the day up 1.90%, with the S&P 500 gaining 1.29%. This morning, the NASDAQ mini was down 26.75 points, with the market focus returning to corporate earnings.
Total Market Cap – NASDAQ – 080223 Hourly Chart
Today, there are no US economic indicators for investors to consider. The lack of stats will leave FMOC member chatter and the NASDAQ Composite Index to influence. Following Fed Chair Powell's Tuesday speech, FOMC members Williams, Barr, and Waller will speak today. The markets will likely give Williams a greater weighting.
However, investors should continue monitoring the crypto news wires for FTX, Genesis, and Silvergate Bank updates. Regulatory chatter and SEC v Ripple news will also provide direction.
Crypto Market Reverses Three Days of Losses
It was a bullish Monday session. The crypto market rallied from an early market cap low of $1,005 billion to a final-hour high of $1,043 billion before easing back.
Despite a late pullback, the crypto market ended the day at $1,037 billion, rising by $29.35 billion on the day.
Total Market Cap 080223 Daily Chart
The Crypto Market Movers and Shakers from the Top Ten and Beyond
It was a bullish session for the crypto top ten.
MATIC rallied by 6.68% to lead the way, with ADA (+4.45%), DOGE (+3.23%), and ETH (+3.52%) finding strong support.
However, BNB (+2.71%), BTC (+2.16%), and XRP (+2.97%) trailed the front runners.
From the CoinMarketCap top 100, it was also a bullish session.
The graph (GRT) surged by 61.75% to lead the way, with singularityNet (AGIX) and the sandbox (SAND) seeing gains of 35.43% and 28.76%, respectively.
UNUS SED LEO (LEO) bucked the broader market trend, falling by 0.13%.
24-Hour Liquidations Retreat on Breakout Crypto Session
Over 24 hours, crypto liquidations eased back to below-normal levels. Short positions had a higher share of liquidations, accounting for 74.04% of total liquidations. At the time of writing, 24-hour liquidations stood at $79.12 million versus $69.32 million on Tuesday morning.
However, liquidated traders over the last 24 hours were higher. At the time of writing, liquidated traders stood at 34,831 versus 28,457 on Tuesday morning. Crypto liquidations were higher over 12 hours while lower over four hours and one hour.
Total Crypto Liquidations 080223
According to Coinglass, 12-hour liquidations stood at $61.08 million versus $40.88 million on Tuesday. However, four-hour liquidations fell from $18.89 million to $16.72 million, with one-hour liquidations down from $14.55 million to $3.30 million.
The chart below shows market conditions throughout the session.
Total Market Cap 080223 Hourly Chart